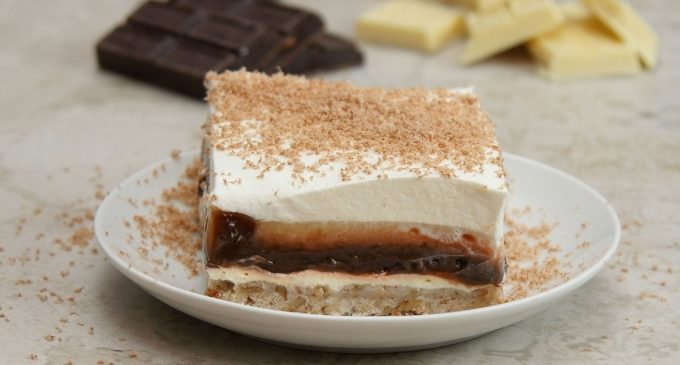 Now that we are ready to bake let's look at what we need to do in order to make this amazing dessert.
Directions: 
Preheat oven to 350 degrees. Prepare a 9×13-inch baking dish with nonstick spray.
In a mixing bowl, stir together the crust ingredients until well-combined, then press evenly and firmly into the prepared baking dish. Bake for 20 minutes, then cool completely.
To make the cheesecake layer, beat together the cream cheese, powdered sugar, and the cup of Cool Whip until fluffy.
To make the vanilla and chocolate pudding layers, in separate medium bowls, prepare the pudding mixes, using the 2 cups milk in each. The 2 cups milk (rather than 3 as indicated on the packages) will give a firmer pudding. Set aside.
When ready to assemble, spread the cheesecake mixture evenly over the cooled crust. Next, spread the vanilla pudding over the cheesecake layer, then spread the chocolate pudding over top. To finish, spread the 2 cups Cool Whip, then top with chocolate shavings.
Chill in the refrigerator 2 hours, or until it sets.
Serve and enjoy!
Have you prepared this dish before? If so are there any tips or tricks you have that you would like to share. If so let us know in the comments below.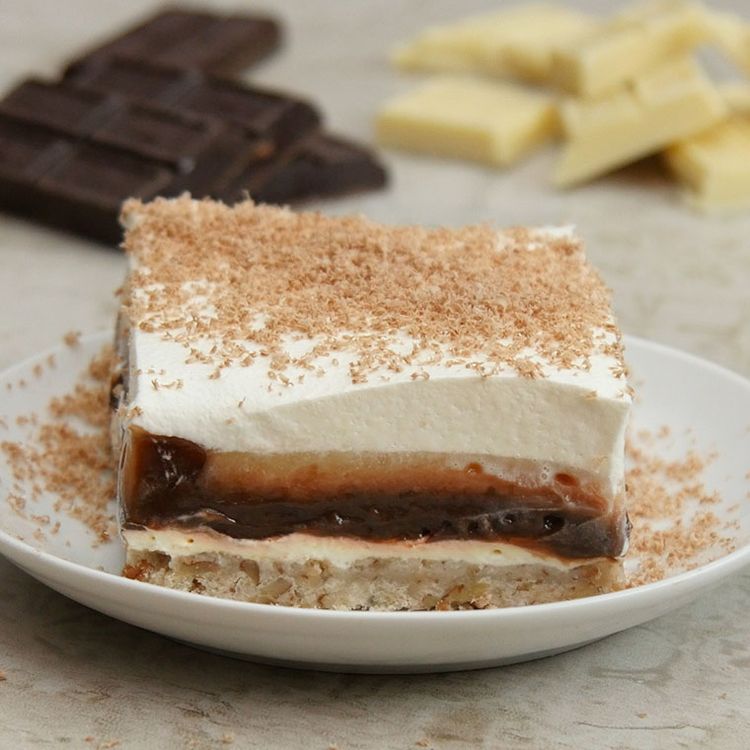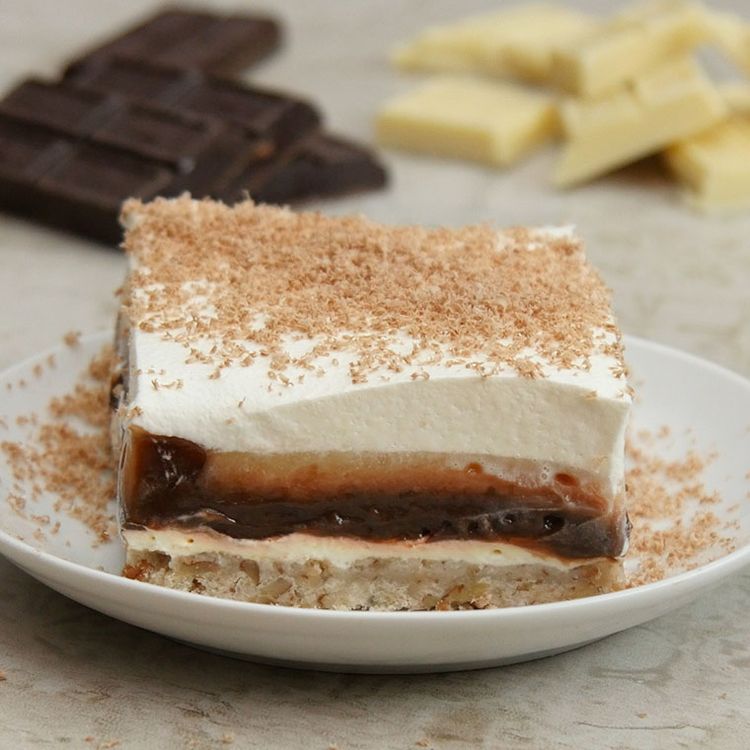 Source: Shared