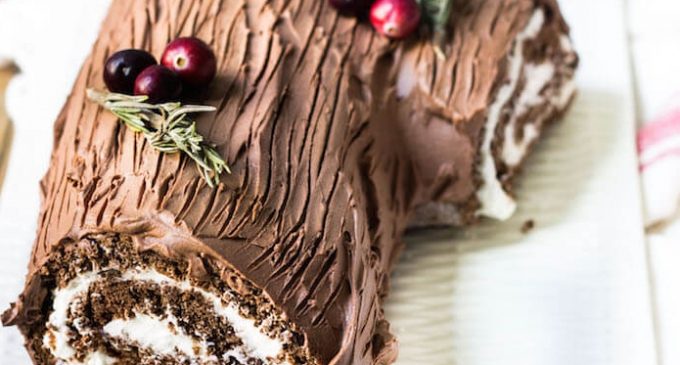 Are you tired of racking your brain to think of something different to serve on the dessert table this Christmas? If your family is anything like mine then there will be multiple people with multiple tastes. While I am a firm believer in "to each their own" this becomes a tad bothersome at holiday functions when everyone wants a different kind of dessert.
Thankfully we found this next recipe! 
This recipe is a Christmas tradition at our house! It started a few years ago and each year I get the same text "Will you please make your Yule Log again this year?" I always oblige. The best part is…it also doubles as an awesome centerpiece for the dessert table as well!
While this light and airy dessert looks complicated nothing could be further from the truth. Grab a pen and let's look at how you can make this amazingly delicious traditional treat!
NEXT PAGE »