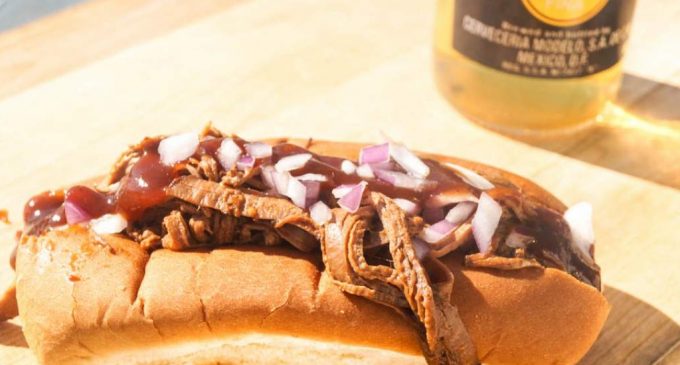 Letting go of the weekend is difficult! Even as I write this I am counting the moments until Friday! The weekends are great because it signals a time when we can let our hair down (so to speak) and enjoy a few days of rest and relaxation…and let's not forget the food.
Over the weekend people tend to indulge more than they would during the week. They eat things that they would never consider a daily form of sustenance and they simply relax.
One such recipe is this slow-cooked beer braised beef with a quick homemade barbecue sauce.
The best part of this recipe, it's made in the slow cooker! Which means that after you load up your crock pot, you can set the timer and walk away. Not only will this be your favorite meal from now on, but it will be your favorite meal to prepare, even during the week!
For The Full List Of Ingredients & The Delicious Step By Step Directions Please Head On Over To The Next Page For The Entire Recipe…
NEXT PAGE »