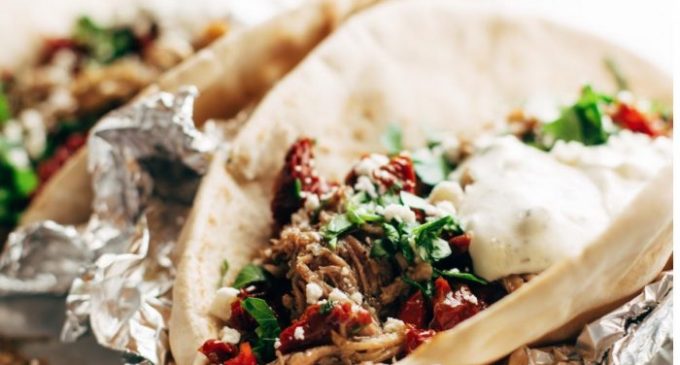 I love messy food!
Growing up I believed that the messier a dish was to eat the better it was. There was something about an overstuffed burrito that just burst with flavor ar a sandwich that was so stuffed with various meats and ingredients that there was no way to eat it gracefully.
It;s those moments that make a meal fun. Watching as everyone tries their hardest to maintain a sense of decorum but we all end up with paper bibs and juices running down our arms. But in the end…it's so worth it!
That is what this Greek Pork Pita is. It is a Kaleidoscope of various flavors bursting from inside the warm fresh out of the oven pita.
So let's keep reading and see how we can make this delicacy that is enjoyable any night of the week!