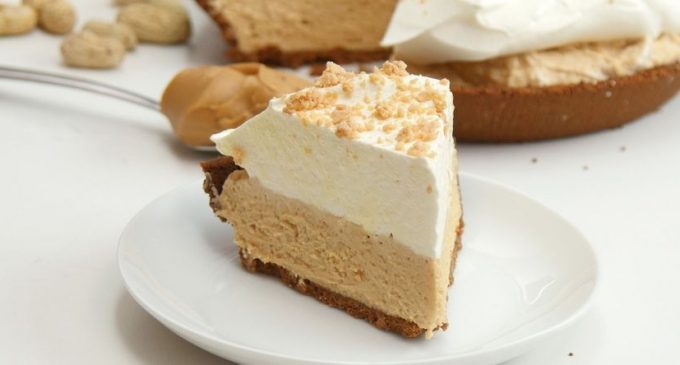 I was first introduced to peanut butter cream pies when I was in my early teens. My parents had a friend who made the BEST peanut butter pies around. People would order them from her in droves and even though she did not have her own bakery or business set up she would make them for people whenever they asked.
I swore to my parents that I did not like peanut butter. I think I had my fill one summer when I practically survived off of peanut butter and jelly sandwiches. Not that we didn't have anything else to eat I just like to keep things simple and that was my go to option. After all, I was a kid.
So they purchased a pie and we all sat down and a slice and let me tell you, it was one of the best pies I have ever had. I never thought that I would love them as much as I did but they were absolutely delicious. Let's look at what we will need in order to make these deliciously sweet peanut butter pies.
Ingredients: 
1 9-inch graham cracker pie crust
For the peanut butter cream filling:
8 ounces cream cheese, softened
1 cup creamy peanut butter
1 cup powdered sugar
8 ounces Cool Whip, thawed and divided
For the peanut butter crumb garnish:
2 tablespoons powdered sugar
1 tablespoon creamy peanut butter
Now that we have all of our ingredients in one spot let's keep reading and see what we need to do in order to put it all together.