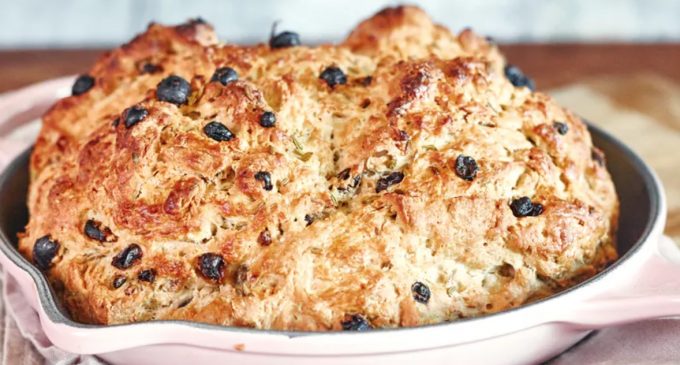 With St. Paddy's Day right around the corner we have been scouring the internet to find the best St. Paddy's Day Recipes! There are so many options it's become difficult to choose. Thankfully the recipes are so delicious you don't have to limit them to one day a year. Especially this next one!
We couldn't be happier that we found this deliciously fantastic Irish Soda Bread Recipe! 
Comparable to cornbread this Irish Soda Bread has a unique twist all on its own. It's versatile in that if your palette is on the sweeter side you can add a bit of sugar to sweeten it up or if you want a fuller flavor add in some caraway or currants to the mix.
Here is what you will need to make this bread from scratch.
Ingredients:
Oil, for coating the skillet or baking sheet
4 tablespoons cold unsalted butter
3 1/2 cups all-purpose flour
1/2 cup whole-wheat flour
2 teaspoons baking powder
1 teaspoon baking soda
1 teaspoon salt
2 cups plus 2 tablespoons cold buttermilk
Optional additions:
2 to 4 tablespoons granulated sugar
1 tablespoon caraway seeds, fennel seeds, or dried dill
1 tablespoon freshly grated orange or lemon zest
1/2 to 3/4 cup currants, raisins, or golden raisins, plumped in water and drained
Now let's take a look at what we do with them now that we have them.
NEXT PAGE >>