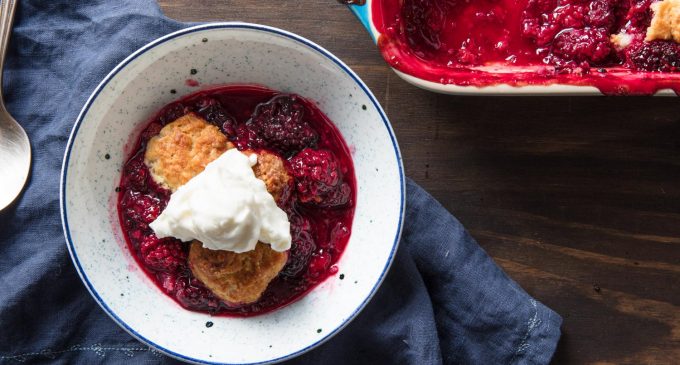 This Old-Fashioned Cobbler Recipe Makes Us Feel All Warm and Cozy!
Cobbler is one of those desserts that really takes us back in time. With the first bite, we feel like we're kids again, cozying up with a hot and delicious piece of cobbler at Grandma's house on a chilly winter day. Now that we're adults, it's still one of our favorite treats, especially blackberry cobbler, and it's truly comforting food at its best. Thing is, we've never quite been able to replicate that rich, tangy goodness of the cobbler we ate when we were kids.
That is until we found this recipe! This old-fashioned blackberry cobbler is impossible to get wrong. It's incredibly easy to make, plus it has three special ingredients that enhance the flavor of the blackberries and ensure the cobbler turns out flawless every time. What ingredients could be so special? Raspberries, baking soda, and cinnamon. That's right! The raspberries mellow out the blackberries, the baking soda reduces the acidity of the blackberries, and the cinnamon enhances the blackberries. Wow!
To learn how to make this indulgent blackberry cobbler at home, please continue to Page (2) for the full list of ingredients and complete cooking instructions.