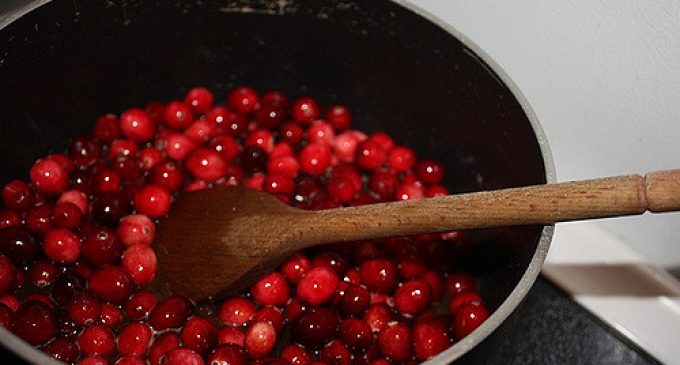 There is a hot topic debate around this time of year that involves a can of berries. That's right…cranberry sauce!
Everyone has their opinion on which is better homemade cranberry sauce or canned. Growing up we always went for the can. There was a time when we were very little that my mom made it from scratch but as we grew up I think she was lured into the "time saving" tips and tricks that often accompany this holiday and was swayed to purchase the can. The taste is fine and no one had any issues with it so the tradition continued on until this day.
This year, however, it's my turn to bring the cranberries and I decided to try and bring back the homemade version. As you will see later in this article its a lot simpler than I imagined it would be. I have heard from multiple friends it is far superior to the stuff in a can and while I know I've had it before I simply cannot remember the taste. So I went ahead, grabbed the recipe and tested it out and frankly…I think I won my family over with the fresh version.
So before you head to the store take a look at this list of ingredients and see for yourself just how amazing this version really is!
Ingredients:
3 cups (12 ounces) fresh, or frozen and thawed, cranberries
3/4 cup sugar
finely grated zest from a whole orange
juice of half an orange
Now let's look at putting it all together.
NEXT PAGE »