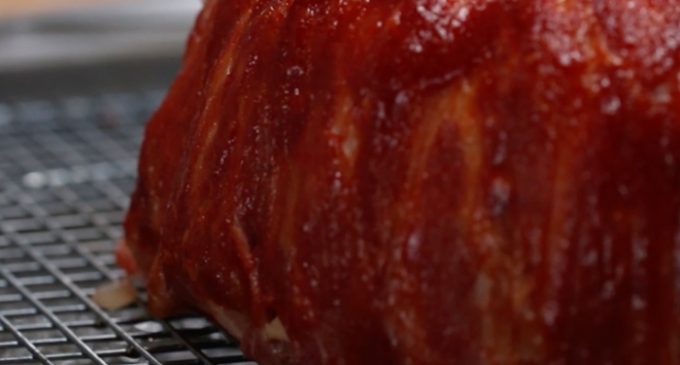 Love meatloaf but looking for another way to prepare it? We have found the best recipe ever!
While everyone else is making meatloaf the same old boring way we have kicked it up a notch with this next recipe. 
There is no recipe on earth that bacon can not make even better! A bold statement I know but let's face it when it comes to meat dishes in the kitchen bacon is king! So what better way to jazz up some meatloaf than by wrapping that sucker in bacon!
Yes, it has been done before and yes each time it has been done it has tasted great but when I took a bite of this one and saw what was on the inside of the meatloaf my mouth watered! I could not believe that this dish could have gotten any better but it did!
Here are the ingredients you will need to make this delicious dish!
2 lb ground beef
1 cup onion, diced, sauteed
3 cloves garlic cloves, minced, sauteed
1 ½ cups grated parmesan cheese, divided
2 eggs
1 cup panko breadcrumb
2 teaspoons salt
1 ½ teaspoons pepper
2 teaspoons Worcestershire sauce
½ cup milk
½ cup fresh parsley, finely chopped
Now those ingredients are just for the meatloaf itself. The ingredients and instructions for the glaze and the special filling are right on the next page!
NEXT PAGE »