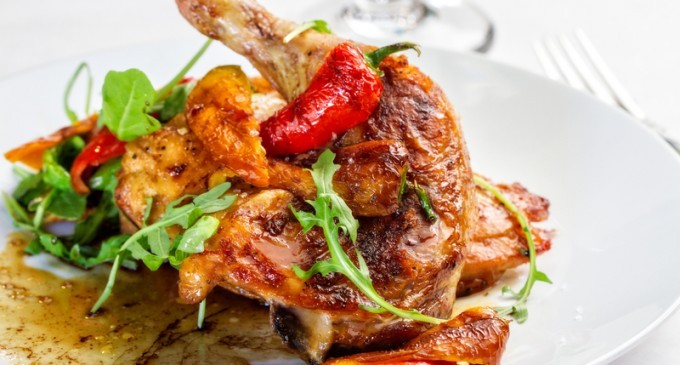 The Hatche Chili Glaze Will Transform Even The Most Basic Chicken Dish… You Are Going To Love The Flavors It Brings Out….
As far as spicy foods go, I'm pretty temperamental. I absolutely love the zing that comes with hot peppers, but it has to actually add some flavor to the dish rather than being hot for the sake of hotness. But I absolutely love the combination of sweetness and spiciness, so this recipe was right up my alley.
Hatch peppers don't exactly pack the punch that, say, Scotch Bonnet peppers do…in fact, they're even lower on the Scoville scale than jalapeños. That's not necessarily a bad thing! It just means you'll get your allotted spiciness, but still be able to talk as you devour your meal.
The deep redness of this sweet and spicy glaze is incredibly enticing, too. With hints of orange and lime juice, as well as agave, one bite will have your tongue dancing all over the place.
For The Full List Of Ingredients & The Easy Step By Step Directions To Follow Please Go To Page (2)…