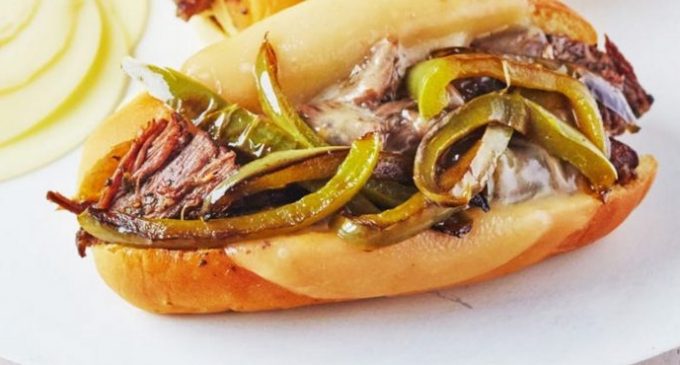 It's Like Being Transported to The Windy City, Chicago Itself!
One of our favorite lunchtime treats is a nice, juicy roast beef sandwich. The tender succulent meat and hearty bun, combined with plenty of spices such as oregano, basil, red pepper, garlic powder and more. Yum! It makes even the most ordinary lunch an indulgent reward that brightens any day. We especially like this Italian beef version, which is a staple in the Midwest, especially in places like Chicago.
This sandwich is absolutely loaded with spices and seasonings, which not only enhance the flavor of the sandwich, but also bring out the natural flavors of the beef. The easiest way to make this sandwich is using a pressure cooker, and we have to say, using this method the sandwiches we make right in our humble little kitchen taste like something from an authentic Italian deli.
To learn how to make these succulent pressure cooker Italian beef sandwiches at home, please continue to Page (2) for the full list of ingredients and complete cooking instructions.