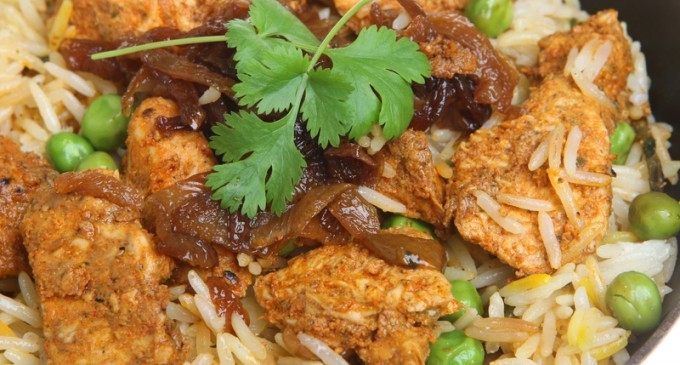 Looking For The Best Indian Cuisine? Look No Further Than This Recipe For Chicken Biryani & Cilantro Yogurt Sauce
Indian food can be a little challenging for novice cooks but by following a recipe and detailed directions, like this one for classic Indian Chicken Biryani. It's worth the effort and the reward will be in the dish created.
One of the key ingredients found in Indian dishes is cardamom which infuses an earthy freshness and an enhanced flavor to savory dishes. The recipe starts off with "ghee," which is also known as clarified butter. This dish can also be made vegetarian by substituting chickpeas (garbanzo beans) for the chicken.
For The Full List Of Ingredients & The Step By Step Directions Please Go To Page (2)…