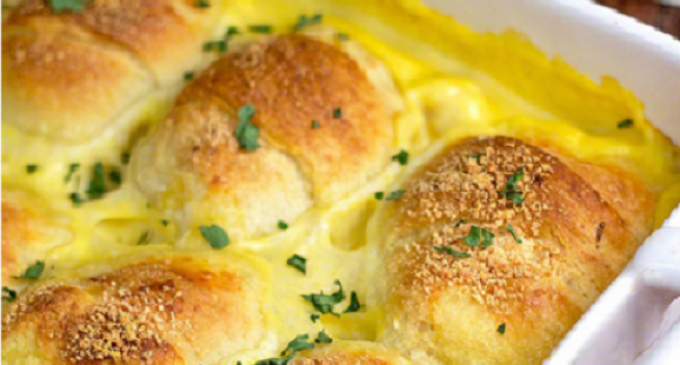 Before you start to make this family-style dish gather up all of the ingredients that you need first. You can use whatever brand of Crescent Rolls that you want but I prefer to use Pillsbury since their rolls are a little lighter and have a richer taste to them.
Shopping List & Then Later Baking List:
1 tube (8 count) regular-sized crescent rolls

2 cups shredded cooked chicken

4 oz softened cream cheese

1 tsp minced onion

1/4 tsp garlic powder

1 cup shredded mozzarella cheese

1/4 cup grated Parmesan or Romano cheese
To Make The Sauce:
1 can (10.75 oz) cream of chicken soup
1 soup can of milk
Preheat oven to 350 degrees F.
Now that you have all of your ingredients it's time to get in the kitchen and start cooking!
You are going to be surprised how easy this dish is to make. The whole process from preparation to cooking time takes 45-minutes and you have a large enough casserole to feed a family of five.
Please Go To The Next Page To See The Step-By-Step Instructions On How To Make This Tasty Chicken Crescent Roll Casserole Come Together…