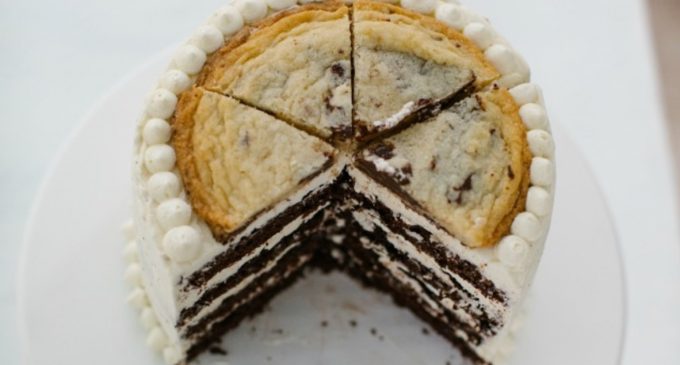 This Cake Is Perfect for Anyone Who Has a Sweet Tooth!
There are two treats we just can't get enough of: cake and chocolate chip cookies. Yum! In fact, we like them both so much we have trouble choosing between them. If only we didn't have to…well, it turns out we don't! We just found the amazing recipe that combines cake and chocolate chip cookies, and boy is it indulgent! We really like that you can use chocolate cake for this recipe. Chocolate cake plus chocolate chip cookies equals a chocoholic's dream!
This cake sounds kind of fancy and complicated, but it's actually quite easy to make. Plus, it's ideal for both kids and adults, making it perfect for family gatherings, birthday parties, or just a nice rich dessert after an especially hearty ordinary weeknight dinner.
To learn how to make this decadent chocolate chip cookie cake at home, please continue to Page (2) for the full list of ingredients and complete cooking instructions.