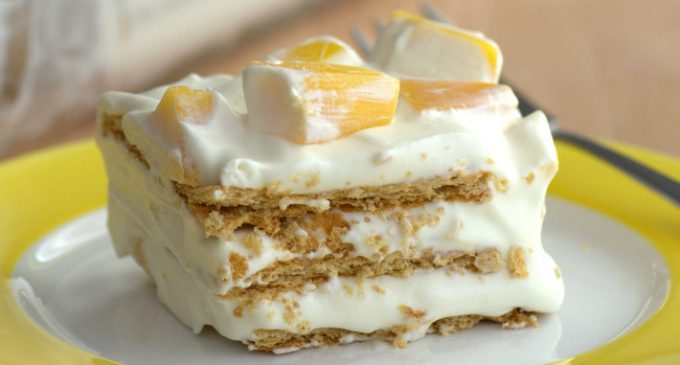 This Dreamy Cake is Light But Still Decadent!
You may think of icebox cakes as a little old-fashioned and like something your grandmother or great-aunt might make. In fact, you may have eaten icebox cakes as a kid, but not thought much about them after you got older and your tastes matured.
Well, we're big fans of icebox cakes and make them every chance we get, partly because they're so easy and simple, and partly because they're perfect for warm weather. No need to heat up the house or stand in front of a hot stove! Plus, you serve them cold for a nice refreshing treat, and you can make them in advance of when you plan to serve them and then just store them in the fridge until you're ready.
This icebox cake uses a graham cracker crust to give it a nice sturdy structure, and has a rich and creamy filling made from heavy cream, sweetened condensed milk and vanilla extract, along with ripe mangoes to make it even more delicious and refreshing!
To learn how to make this mouthwatering mango royale icebox cake, please continue to Page (2) for the full list of ingredients and complete cooking instructions.
)