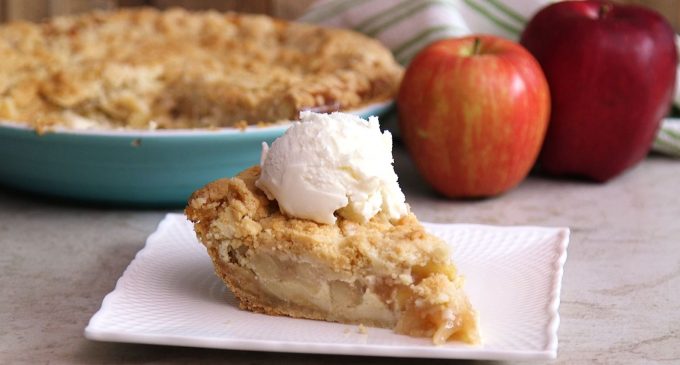 When it comes to Fall it seems that pumpkin is king! It is everywhere from candles to coffee creamer and from bread to butter. You cannot walk into a store without being metaphorically hit in the face with sights and smells of pumpkin spice. I am almost convinced that they filter it through the air vents at most major stores. There is just one problem with this. What do you do if you don't like pumpkin?
While I am a fan I feel for those of you who are not because let's face it, this is the season of the pumpkin but don't fret because we have made it our mission to supply you ample opportunities to get the most out of the fall season in your kitchen without having to resort to eating pumpkin flavored everything.
Take this recipe for example. This Snickerdoodle Cheesecake Apple Pie is one that is decadent and packed with those fall flavors you love without any trace of pumpkin. so let's look at what we need to get in order to create this wonderful masterpiece.
Ingredients: 
1 pound snickerdoodle cookie mix
½ cup butter, softened
1 tablespoon butter, melted
For the cheesecake filling:
8 ounces cream cheese, softened
¼ cup sugar
1 tablespoon flour
1 teaspoon vanilla extract
1 egg
1 ½ cups apple pie filling
½ teaspoon cinnamon
Some of you may choose to make the snickerdoodle cookie mix from scratch however for the sake of busy schedules everywhere we like the cookie mix just as much so we will use that one this time.
Now that we have all of our ingredients together in one space, let's keep reading and look at what we are to do with them.