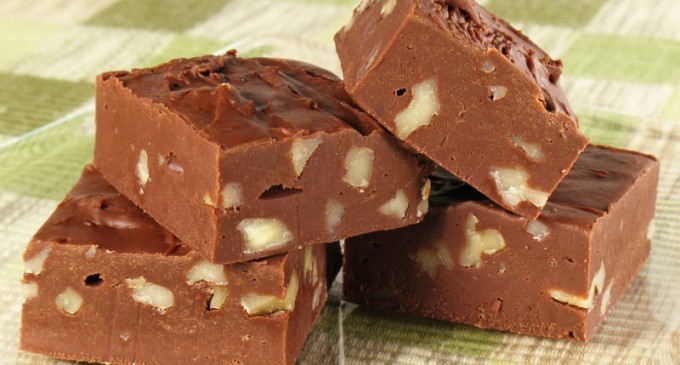 Chocolate is good anytime and can fix even the most awkward or depressing social situations. if your in a rut then try something rich and full of glorious chocolate… Hey, it has nuts so technically we can say it is full of protein!
Ingredients To Gather:
2 cups (12-oz. pkg.) NESTLÉ® TOLL HOUSE® Semi-Sweet Chocolate Morsels
1 can (14 oz.) NESTLÉ® CARNATION® Sweetened Condensed Milk
1 cup chopped walnuts
1 teaspoon vanilla extract
Directions To Follow:
First mix chocolate morsels and condensed milk in your saucepan. On low heat warm while stirring. Once smooth, remove from heat and add your nuts and vanilla extract.

Then spread mix into your foiled lined square baking dish (8 or 9 inch dish). Place in the fridge until firm, about 2 hours. Remove from pan and enjoy!
Finished!
Do you have a family member with a food allergy? Not a problem, you can easily leave the walnuts out or add a substitution that will not send them into anaphylaxis. I always like to remind people of this detail. I have numerous loved ones with major allergies and I tend to forget this when preparing food.
Happy Baking & Enjoy!
Article Source:  Very Best Baking.