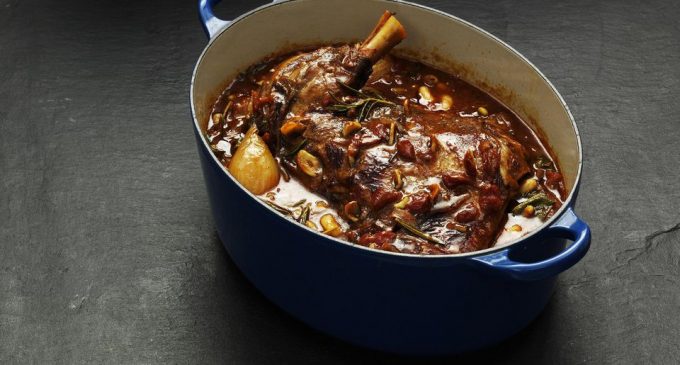 Ham has long been king of the feast when it comes to the Christmas holiday! Turkey had its turn in the limelight now everyone's attention is turned towards ham. As you will see later in this article there are better options available.
So what happens if you don't like ham? Or if you simply are tired of it and want something different? Maybe you had ham at Thanksgiving and cannot stomach the idea of another pork mainstay at a holiday feast. Either way, this recipe is for you!
This Slow-Roasted Rosemary Garlic Lamb Shank recipe will be the star of the show this holiday season. With meats such as lamb shank, slow cooking is always the best option since the meat can be a bit tougher than others but it's rich flavor and simplicity will wow everyone who ever doubted that lamb is an amazing dish!
So let's take a look at what you will need.
Ingredients:
4 lamb shanks
2 tbsp olive oil
salt and fresh ground black pepper to taste
6 cloves garlic, unpeeled, but the skin pierced with the tip of a knife
6 sprigs fresh rosemary
1 cup
chicken broth
Now let's take a look at what we are going to do with these awesome ingredients!
NEXT PAGE »