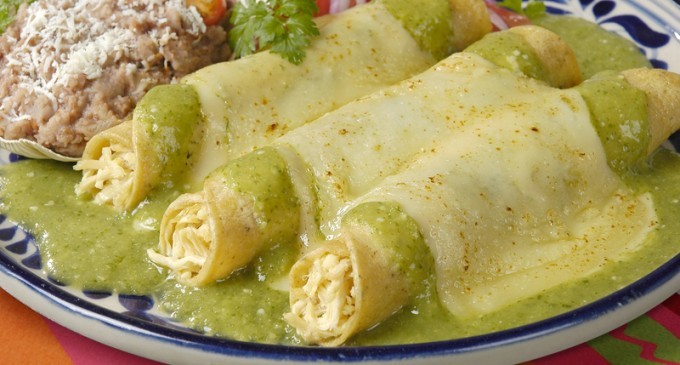 Regular Old Enchilada's Are Great But These Spicy Enchilada's With Green Chili's, Chicken & Cheese Are The Bomb!
This recipe is absolutely fantastic and simple to make. If you love Mexican Food then you are going to go crazy over this. One bite and you will be hooked!
The Cheese, Mushrooms, Chicken, Flour Tortillas , Tomatoes & Chili's all go together fantastic. This is definitely not a traditional Enchilada dish… it has been deconstructed & loaded with with better ingredients and a sauce that is just out of this world.
You Can Never Go Wrong With Enchilada's!
To Find Out How To Make This Amazing Recipe Please Go To Page (2)…