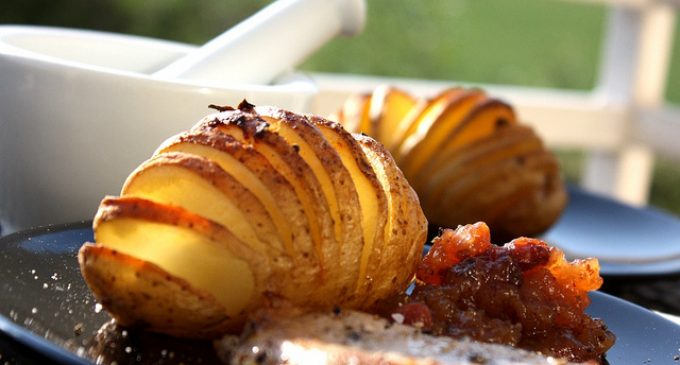 The first time I consumed Hasselback Potatoes I was at a friends BBQ. He brought them to share with the crowd and they were the biggest hit at the function. It was the perfect starch to go with the meal and a tad classier than throwing french fries on a plate and calling it a day…although I will admit I am a sucker for a good batch of french fries as well.
Potatoes in and of themselves are a great side or meal substitute. They can be roasted, fried, mashed, baked whole, and cooked so many other ways. We're sharing a variation that many have never tried: the Hasselback potato. This fantastic potato variation originates from Hasselbacken: a restaurant in Stockholm, Sweden.
A Hasselback potato is a form of baked potato with slits cut throughout (see the photo above). This inventive way of baking a potato creates a crisp outer edge, a tender inside, and it allows for seasoning to spread throughout the entire potato for an overall delicious dish. This creative-looking side is certain to be a conversation starter, and best of all it isn't that complicated: it only involves a few extra steps.
Now is that comfort food or what? If you serve these at your next get-together, you may have trouble getting your guests to leave!
For The Full List Of Ingredients & The Delicious Step By Step Directions To Follow Please Head On Over To The Next Page For The Entire Recipe…