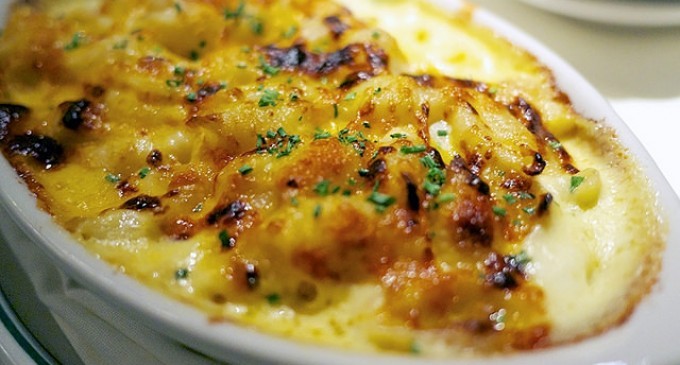 For a heart healthy version of everyone's favorite macaroni and cheese bake you just need the following ingredients, an oven and a little bit of time. First preheat your oven to 375 degrees. Next you start with just 3 cups of elbow macaroni, 12 ounces of reduced-fat Velveeta cheese sliced and a half a cup of finely chopped onion.
Below are the steps to prepare the dish. Then you'll create a creamy mixture to add before you sprinkle on a spicy little topping to kick it up a notch. You can keep it mild by mixing in your own favorite spices. Just bake for 20 minutes covered and then remove it to brown the top. Let set for 10 minutes and then watch everyone enjoy the creamy goodness of this homemade family recipe.
Just follow these simple steps:
Cook macaroni according to package directions; drain. In a 13-in. x 9-in. baking dish coated with cooking spray, layer a third of the macaroni, half of the cheese and half of the onion. Repeat layers. Top with remaining macaroni.

In a bowl, combine the flour, mustard, pepper, evaporated milk and milk; pour over layers. Combine bread crumbs and butter; sprinkle over top.