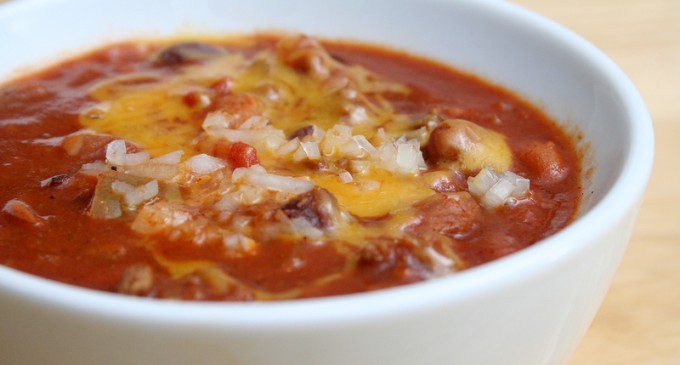 Homemade chili can sound a tad bit intimidating to prepare all on your own. I have always been guilty of buying canned chili and "doctoring" it up, but lets be honest, it never tastes spoon worthy!
They say a way to a man's heart is through his stomach and for my husband that means manly foods like chili! Then I have always ran into the fact that for some crazy reason everyone keeps their chili recipes locked up in the safe, never to share with anyone. They tell me to make my own!
Well I have attempted to make my own chili from scratch a few times. The biggest problem I have is that I have no idea what I put in or how much.
Every batch tastes totally different. Not to mention my kitchen looks like a war zone after cooking.
I have the answer for you, I found this amazing recipe for homemade chili in 5 simple steps! It is so easy anyone can make it, I promise! With the assortment of beans, flavors and colors you will be ready to go enter the next chili cook off baby!
Continue reading on the next page to find out the recipe that will leave your mouth watering…