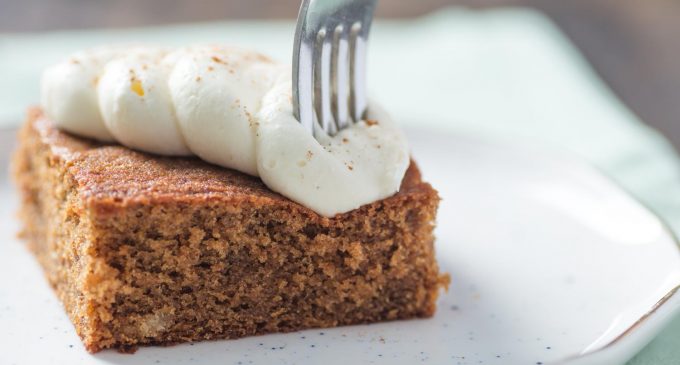 Pumpkin haters rejoice this Gingerbread Cake is here to take over the season. While many prefer the pumpkin flavored…well everything there are those who in their own words "would rather not" when it comes to the little orange mascot. Yet why should they miss out on "holiday flavors" and a taste of the season simply because they don't like pumpkin?
Now, they don't have to! This gingerbread cake is one that is not only moist and fluffy but the subtle hint of gingerbread is enjoyable without being overpowering!
So let's take a look at what we will need to make this amazing dessert.
Ingredients:
8 ounces light brown sugar (about 1 cup, packed; 225g)
3 ounces unsulfured molasses, not blackstrap(about 1/4 cup; 85g)
1 tablespoon ground ginger
2 teaspoons ground cinnamon
1 teaspoon baking powder
3/4 teaspoon baking soda
1/2 teaspoon (2g) Diamond Crystal kosher salt; for table salt, use about half as much by volume or the same weight
1/4 teaspoon nutmeg, preferably freshly grated
1/4 teaspoon ground cloves
1/4 teaspoon Chinese five-spice powder
1/8 teaspoon black pepper
3 large eggs, straight from the fridge (about 5 1/4 ounces; 150g)
8 ounces unsalted butter (2 sticks; 225g), melted and cooled to about 100°F (38°C)
5 1/2 ounces all-purpose flour (about 1 1/4 cups, spooned; 155g)
2 1/2 ounces whole wheat flour, not stone-ground (about 1/2 cup, spooned; 70g); see note
8 ounces cultured lowfat buttermilk or kefir (about 1 cup; 225g)
Now let's put it all together!