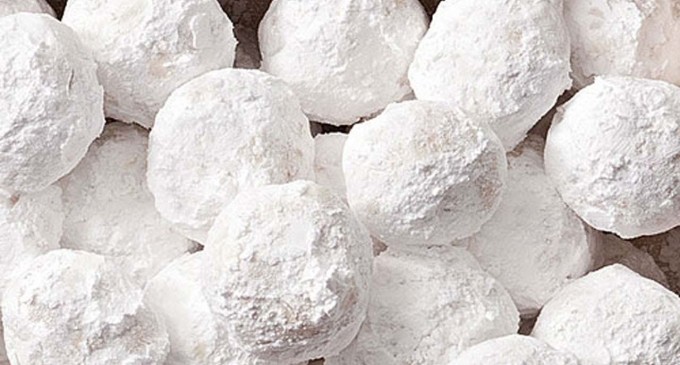 Here's a great dessert recipe for your holiday snack platter!
These morsels will melt in your mouth and give a tasty blast of powdered sugar that combine in a luscious duo of almond flavor.
The toasted almonds invigorate the senses and leave an intoxicating aroma while you are preparing these wonderful treats.
The recipe on the following page will yield about 5 dozen of these scrumptious almond snowballs.