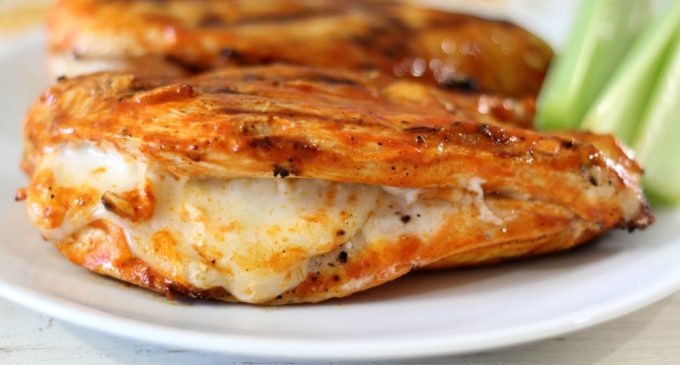 In the South there is a saying…"Everything is better with cheese."
Okay, if we're being honest the actually saying may be "Everything is better deep fried with cheese,"but you get the picture!
There Is Buffalo Chicken & Then There Is Buffalo Chicken Stuffed With Cheese….
For all you buffalo chicken lovers out there…this one's for you. This buffalo chicken is spicy and cheesy, which is an absolutely savory combination. At first glance this looks like a grilled cheese, but it's even better. It's a grilled cheese but where the bread is actually chicken. Now what do you think of that?
It's even a quick dinner because it only takes about half an hour to make and it's capable of making enough for 4 servings. Perfect for those nights when you've had a busy day and just need something to eat before bed.
For The Full List Of Ingredients & The Delicious Step By Step Directions To Follow Please Head Over To The Next Page Where We Will Show You The Entire Recipe…
NEXT PAGE »