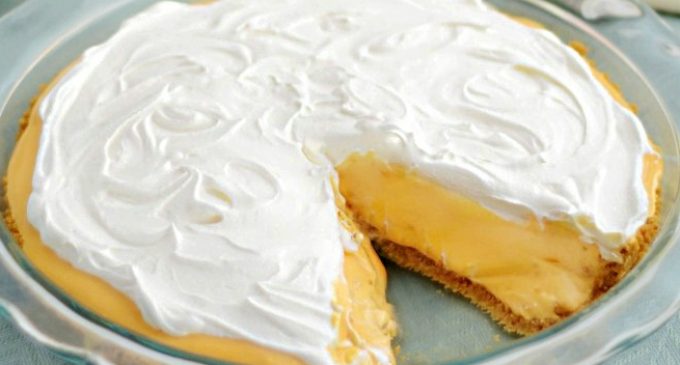 This no bake creamsicle pie is one that is simply to die for! Not only will the kids love it but you will too!
Ingredients
1 can Sweetened Condensed Milk
1 8 ounces carton of Sour Cream
1/2 cup and 2 Tablespoons Powdered Orange Drink (Tang was used for testing purposes)
1/8 or less Teaspoon of Salt
1 9 ounces carton of Cool Whip divided
1 homemade or store bought Graham Cracker Crust
Instructions
In a large mixing bowl, combine well sweetened condensed milk and sour cream by hand or using a mixer on medium speed. Add in powdered orange drink and salt, mix well. Fold in one cup Cool Whip. Pour into crust and cover with remaining Cool Whip.
Chill 2 hours or overnight before serving
Tell us what you think. Have you had this or a similar version before? Any tips you want to share? Leave them in the comments below.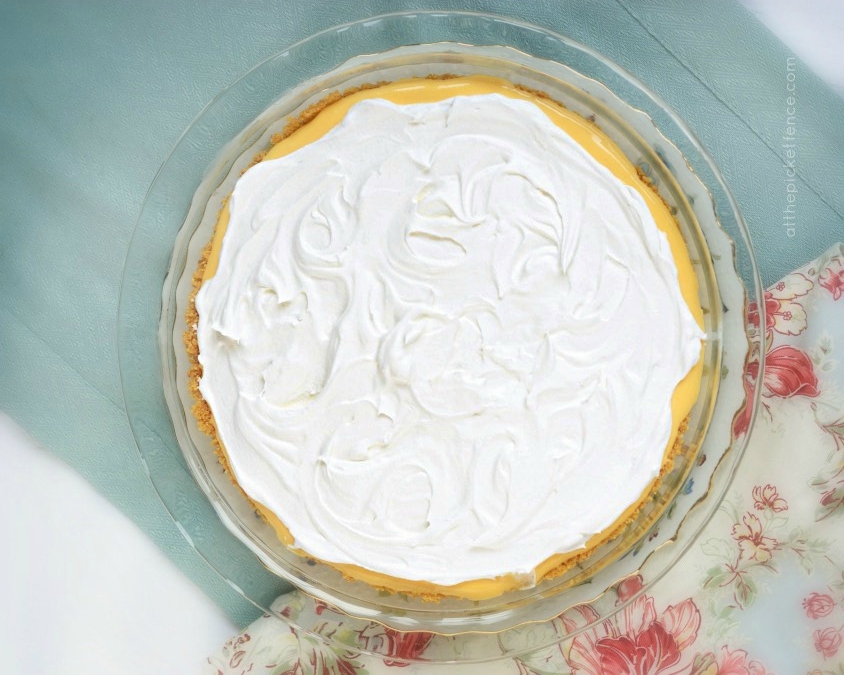 Article and photo Source: atthepicketfence