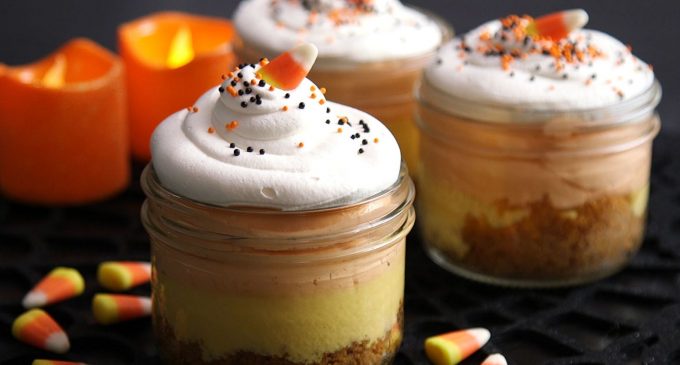 Oh the festivities that begin the moment October hits. The orange and black decor arrives in stores along with spooky costumes and everything else that is related to the fall season. With this comes the endless party requests, the work celebrations, bake sales and Fall Festivals.
It can get boring bringing the same thing to every event, after all, you are still there so you want to make sure to take something that you can eat as well. While cookies are always an option we can guarantee you that the cookie table will be overflowing with store bought goodies.
So what can you make that will stand out, taste wonderful and be simple enough that you don't feel as if you are swimming in ingredients and long baking processes.
So let's take a look at the ingredients you will need and the simple steps you can take to make these delicious mason jar treats.