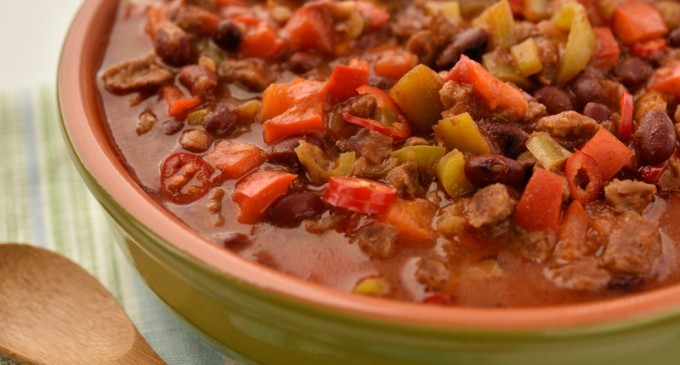 This Dish Has Pumpkin, Brown Sugar & Turkey Mixed In. Each Bite Is Like An Entire Thanksgiving Dinner In A Bowl.
We are finally heading into those cooler months where hot comfort foods are not just appreciated but demanded! This recipe is said to be so delicious that, although you can freeze it, the chili probably won't last long enough to chill.
Let's face it, you cannot go wrong when it comes to chili. It's one of those perfect hot dishes that nearly everyone loves. In our household, if you top chili with cheese or a little sour cream it's practically considered gourmet!
What is lovely about this recipe is that it includes pumpkin, which is really plentiful with Halloween and Thanksgiving so close!
To Find Out How You Can Make This Mouthwatering Dish That Is Perfect Around This Time Of Year Please Go To Page (2)…