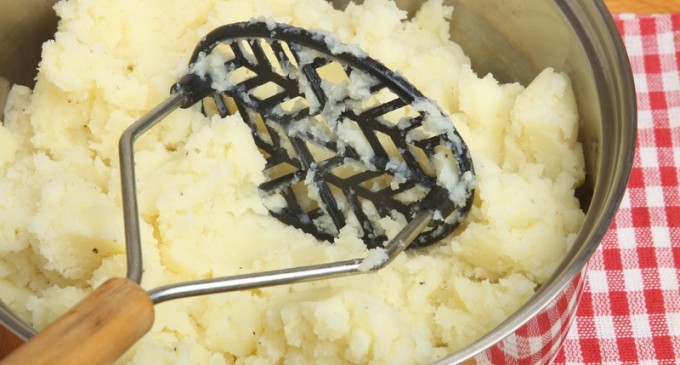 As this video from Delish shows, this recipe for garlic smashed potatoes is incredibly easy. This recipe take 55 minutes total time and makes six servings.
Let's Get Started…
Ingredients To Gather:
1 lb. baby Yukon potatoes
2 cloves garlic, minced
1 tsp. thyme
4 tbsp. butter, melted
kosher salt
Freshly ground black pepper
1/2 c. grated Parmesan
Directions To Follow:
Preheat oven to 425 degrees F.
Add potatoes to a large pot.
Cover with water and add a generous pinch of salt.
Bring water to a boil and simmer the potatoes until tender, about 15 minutes.
Drain and let sit until cool enough to handle.
On a large rimmed baking sheet, add potatoes.
Toss with melted butter, garlic and thyme.
Using the end of a small glass or major jar, press down on the potatoes to smash them into a flat patty.
Season each smashed potato with salt and pepper, then sprinkle Parmesan on top.
Bake until the bottoms of the potatoes are beginning to crisp and the Parmesan is golden brown, about 25 minutes.
Finished!
Sounds like one rich and hearty side dish, doesn't it? These garlic smashed potatoes go with pretty much anything, but for an especially luxurious meal, we like them with a nice juicy steak and a light dinner salad.
Enjoy!
Article Source: Delish