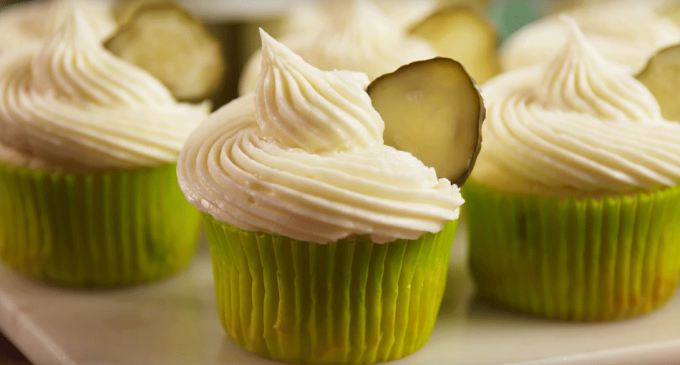 I am a firm believer in experimenting in the kitchen. Some of the best dishes known to mankind have come out of those moments when there are missing ingredients so we substitute with whatever we have available.
This next one though has me wondering what in the world happened that could cause someone to want to create such a dessert.
Deep fried pickles I understand, pickle cupcakes I do not. 
I am going to assume that the mastermind behind this dish is a very hungry pregnant woman or a toddler who couldn't decide what they wanted for a snack.
Cupcakes are sweet and delicious morsels of cake and frosting that have an aroma that relaxes you and makes the day a bit brighter.
Pickles belong on hamburgers, hot dogs, deli sandwiches, or deep fried in a nice batter. Not as the main ingredient for a cupcake!
Let's take a look at these ingredients and see if this is a cupcake you want to try or if we should just pass up this idea altogether!
NEXT PAGE >>