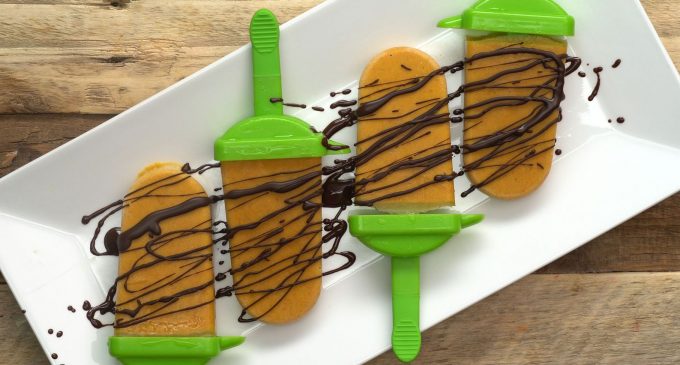 The instructions are super simple and anyone can do it. In fact, this is the perfect treat to get the little ones involved in as it is simple enough for them to accomplish! So let's take a look at what we need to do.
Directions:
Mix all ingredients (except the chocolate and coconut oil) together in a blender.
Pour the pumpkin mixture into your popsicle molds and freeze overnight.
When ready to serve, remove from molds. Microwave the chocolate and coconut oil and drizzle over popsicles. Enjoy!
There are a few things you can do to give this treat an extra kick. You can drizzle chocolate syrup on it and refreeze to give it that wonderful chocolatey flavor or you can add a pinch of cinnamon to give the fall flavors some added boost. No matter what you decide the flavor on this will help keep you cool while waiting on the nicer weather!
Source: Shared