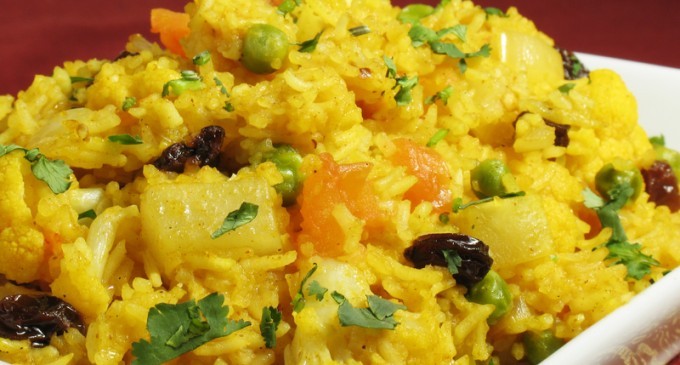 This Hearty Side Dish Will Make You Glad It's Fall!
It's autumn, which means pumpkin and sweet potato-themed dishes are everywhere you turn, from the rich pumpkin pie served at Thanksgiving to an endless array of sweet and savory pumpkin-flavored beverages.
In fact, sweet potatoes as a side dish are practically a holiday season staple, and for good reason — they're not only good for you they're also loaded with flavor.
But while these traditional pumpkin and sweet potato dishes hit the spot, if you're looking for a new twist on the standard recipes check out this roasted pumpkin and sweet potato pilau, also known as a pilaf. Coupling grains with vegetables, a pilaf is the ideal way to liven up your holiday dinners and give your guests a pleasant dining surprise.
Read on to learn what ingredients you'll need to create a feast that will have your guests talking long after the meal is over.
For The List Of Ingredients & Instructions Please Go To Page (2)…