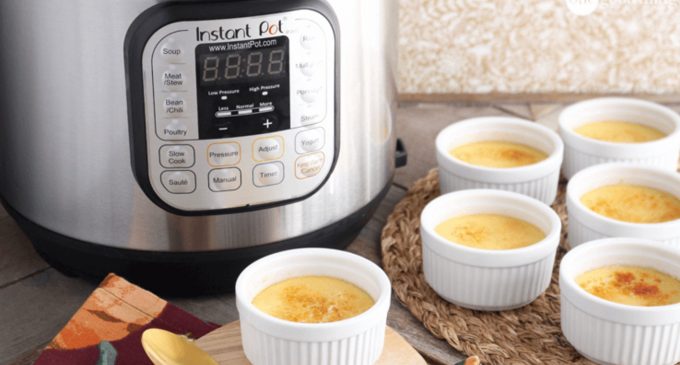 This Recipe Proves That Making an Elegant Dessert Doesn't Have to Be Complicated
If you've never tried using an Instant Pot, then we highly recommend getting one and putting it to use immediately. This programmable pressure cooker really simplifies cooking, and while we've come to depend on it for making simple, no-fuss dinners, we recently discovered that it works equally well for delicious desserts. In fact, one of our newest favorite desserts is this Instant Pot version of indulgent creme brûlée. Yum!
This luscious dessert calls for just a few ingredients: heavy cream, egg yolks, sugar and vanilla extract. However, when combined they transform into a rich and creamy dessert that's incredibly enticing. This is the sort of thing to serve when you really want to impress; for example at a fancy dinner party. It's so easy to make that it's also ideal for serving for dessert during the week as well.
To learn how to make this mouthwatering Instant Pot creme brûlée at home, please continue to Page (2) for the full list of ingredients and complete cooking instructions.