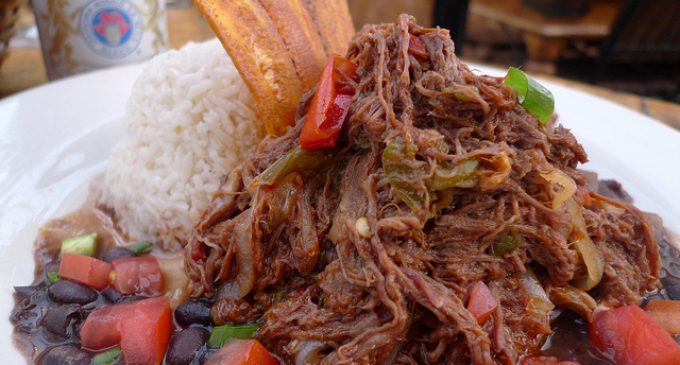 Tired of the same bland dinners that you have night after night. After a while, those dishes that we loved so much begin to all taste the same if cooked too often. This dish is just what the chef ordered to kick the blah and add some spice to your night.
If you are a fan of any kind of Spanish cuisine then chances are you have either heard of or had this dish! It is extremely popular and for good reason!
Ropa Vieja actually means old clothes in Spanish but don't worry, it definitely won't taste like them! It is made by combining London broil or chuck roast with carrots, Cubanelle pepper or green pepper, red pepper, onion, garlic, white wine, tomato paste, chicken broth and green olives.
You throw it all in the slow cooker and just relax. It will have such a great flavor that your whole family will love it!
For The Full List Of Ingredients & The Delicious Step By Step Directions To Follow Please Head On Over To The Next Page For The Entire Recipe… 
NEXT PAGE »