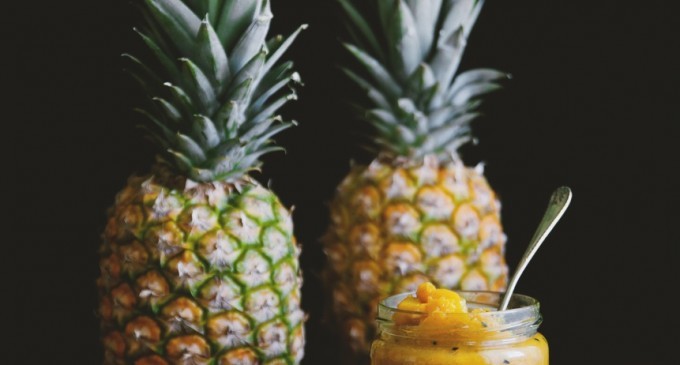 Every Christmas my husband's grandfather gave us two things, a small tin of homemade chocolate fudge, which was to die for and a small jelly jar of homemade chutney. Now when my husband and I got married I was a fledgling foodie at best and not much of a cook, so I would foolishly toss the chutney in the trash because it looked odd to me and I was too afraid to taste it.
I wish I would have been a little more open-minded because, last week my gracious husband surprised me by inviting his colleague and his vegetarian wife over for dinner. With less than an hour to prepare I searched the Internet for help, when I came across an easy pan grilled fish recipe with homemade chutney.
Chutney, I thought… Sounds like something I might have heard of….
A little more research and I discovered that chutney is a topping used in an array of dishes! (it was the stuff I used to toss out every Christmas).
I quickly ran across the street, to my husbands Grandfathers house, and asked for more which he graciously gave me and in less than half an hour I had a delicious meal of grilled fish topped with homemade pineapple chutney to serve!
Unfortunately, my husband's grandfather wasn't big on sharing his cooking secrets so he took both the fudge and the chutney recipe to the grave, but luckily I found this phenomenal replacement recipe just last week that I would like to share.
To Find Out How To Make Pineapple Chutney Please Go To Page (2)…
2 Comments
Write a Comment