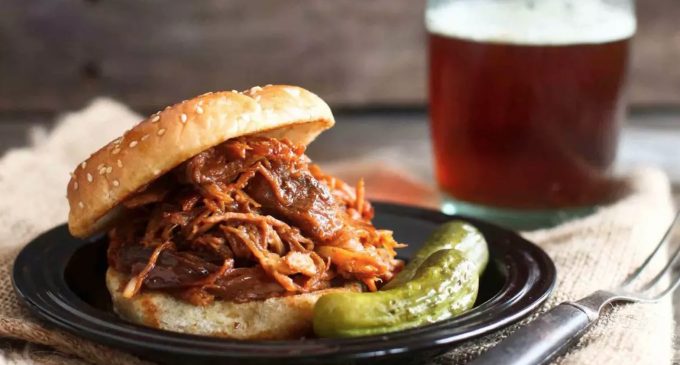 I can't get enough pulled pork.  From sandwiches to enchiladas or tacos …  if there is a culinary way to enjoy this ingredient, I have made it. Yet out of all the ways I have tried it, there is one tried and true method that stands out.
This Recipe Will Have Everyone Begging For Second Helpings.
The fat gets rendered during the slow cooking process and the meat literally just falls off of the bone. The dry rub seasoning that goes into this recipe is so addicting! You'll even make it on other meats. If you're sensitive to certain spice rubs, you can always adjust this recipe to your preferences, too!  The brown sugar in the rub brings out a touch of sweetness to balance the heat and makes me fall in love with this meat all over again.
The pork will continue to cook in your crockpot for around six hours. By the time you're done, the pork will literally be falling apart just by looking at it, it's just that juicy and tender. Enjoy this meal with your family and your favorite side dishes for a complete meal that whole family with love.
For The Full List Of Ingredients & Step By Step Directions Please Head On Over To The Next Page
NEXT PAGE >>