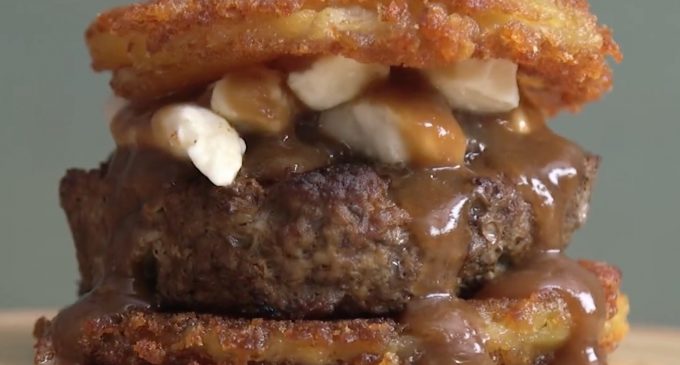 There are very few times when I am left speechless. A trait that has been with me my entire life. Yet, when I tasted this next recipe there were no words for how good it was. Maybe it was simply the time of day, the fact that we had a nice day of binge-watching movies. Either way, this burger hit the spot!
When I first heard what we were having to eat I sort of crinkled my nose at the idea but after that first bite it was all history. The seasoned beef patty, the unique bun and the french fries with gravy made all those hesitations nothing more than a memory.
There are two ways you can make this but as always we are keeping it simple. While yes you can make things from scratch we are assuming you have better things to do than grinding your own meat on a midweek day when you're juggling work schedules and after-school activities. So here is what you need for the condensed version.
Ingredients:
2 large yukon gold potatoes or 1 bag frozen french fries
3 cups cheese curds
1 pound lean ground beef
Brown gravy mix
Salt and pepper
Now that we have that let's take a look at what to do with it!