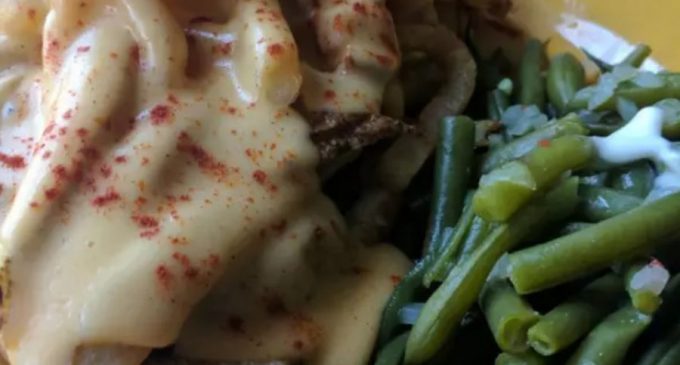 As someone who hails from the South, there are many dishes I find throughout my travels that I have never heard of previously. While I always expect to find new and exciting things when I go overseas, prior to traveling inside the U.S I had no idea that there could be so many varying delicacies within our own land that are completely foreign to me.
The Midwest is one such place!
As I traveled across the Midwest, a friend of mine kept telling me to look for something called The Horseshoe Sandwich. I had never heard of this previously so I was hesitant and honestly forgot about it until I returned and to her dismay had not yet had one. So she decided to make one for me and I bravely decided to give it a go.
For those of you who like me, have never heard of this before, this lunchtime treat consists of a specially made sauce, french fries, ham, and your choice of bread. While it doesn't sound too out of the ordinary I might wanna add that everything including the fries, is on the sandwich and the sauce includes ingredients like Worcestershire and beer! In fact, here is everything you will need to make the sauce with:
Cheese Sauce Ingredients:
3 

cups shredded processed American or American cheese


2 

tablespoons butter or margarine


1 

teaspoon Worcestershire sauce


1/4 

teaspoon dry mustard

Dash ground red pepper


2 

egg yolks


1/2 

cup beer
There is more to the sandwich than just the sauce so let's keep reading and see what we need to do once we have all these ingredients together and let's enjoy a bite of the Midwest legend: The Horseshoe Sandwich.