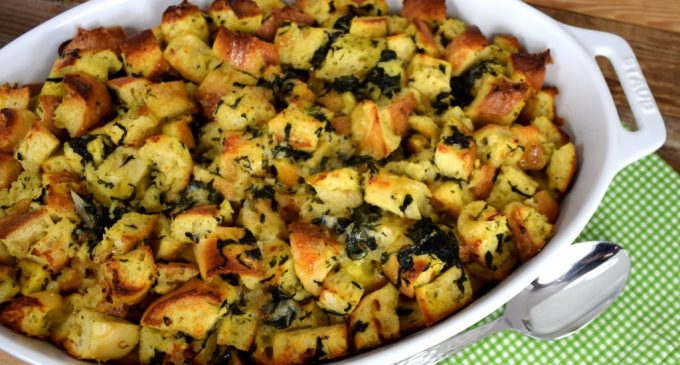 Now that Christmas is just a week away (give or take a day or two) it's time to look at the holiday menu!  It's that time of year when the sights and smells of the holiday converge on our homes. While it can be trying to keep up with the busy schedules, parties, and potlucks there are always those little things that remind us of the fond memories that we have made over the years. As you will see later in this article, there is one, in particular, is the wonderful aroma that comes from the kitchen this time of year.
It seems that October through January is peak cooking and baking seasons. It seems that the word food and the word holiday has found a way to go hand in hand and this year one dish I am looking forward is Grandma's Thanksgiving Stuffing.
Everyone has their particular dish but this one for me is top notch. It may not be the way that every family makes it but this one will give most stuffing recipes a run for their money! So let's take a look at what we will need in order to add this dish to our Christmas menu!
NEXT PAGE »