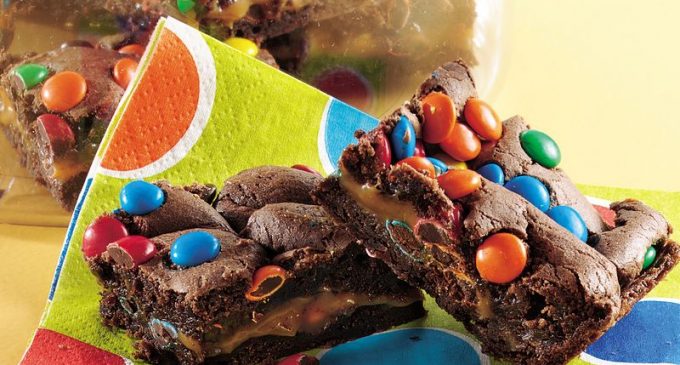 Ever have a craving for chocolate that just couldn't be satisfied. Well, these Chocolate Caramel Brownies are the perfect thing to take care of it! Forget every diet you think you are on these brownies are worth the splurge. These chocolate fudgy caramel filled bars have your name all over them!
While it looks like every other brownie you have seen before there is one thing that makes it a bit better. The gooey creamy caramel center!
The filling is a nice surprise when your sink your teeth in. Follow up with a tall glass of milk for a slam dunk! You can add M&Ms to the mix and make them kid-friendly. This way, you can say you made a whole pan of chocolate caramel cake bars for the kids, and you're just having a bite for all your hard work.
With only four ingredients this after-school snack will be super easy to whip up by the time the kids get home.
For The Full List Of Ingredients & The Step By Step Directions To Follow Please Head Over To Page (2) Where We Show You How To Make This Amazing Recipe…
NEXT PAGE »