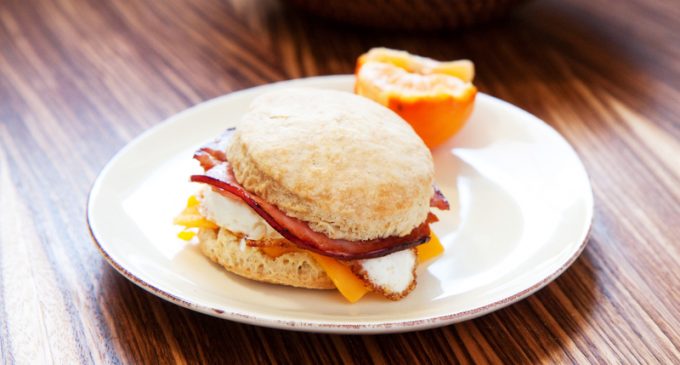 We're Feeling a Little Nostalgic Just Reading the Recipe!
We all have that one recipe that makes us nostalgic and reminds us of fond childhood memories of spending time at Grandma's house or gathering at backyard BBQs in the neighborhood. For chef George Weld, owner of the restaurant Egg, that recipe is a savory, hearty, country ham biscuit that has a rather surprising ingredient: fig! According to Weld, the dark and rich sweetness of the fig is the perfect counterpart to the sharp flavor of both the country ham and the cheddar cheese that he includes in his country ham biscuit sandwiches. This is down home cookin' at its best!
These sandwiches are really easy to make and assemble, and the fig jam is incredibly simple to prepare. We like these biscuit sandwiches because you make the biscuits from scratch, and homemade biscuits really do have a flavor that the store-bought version just doesn't compare to. It's really difficult to replicate the authentic country cooking you probably tasted at your grandmother's house every Sunday, but this recipe does just that!
To learn how to make these mouthwatering country ham biscuit sandwiches at home, please continue to Page (2) for the full list of ingredients and complete cooking and preparation instructions.