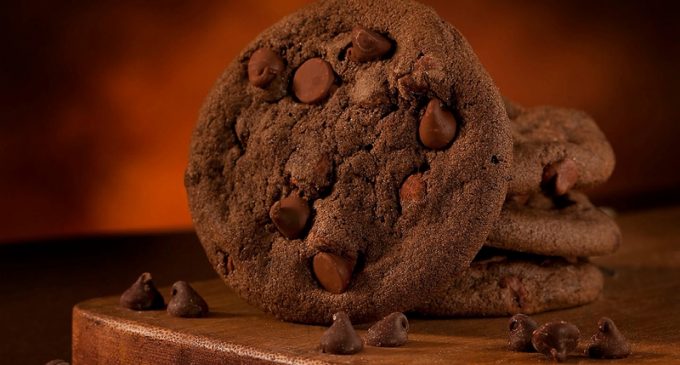 These Cookies Are Perfect for Anyone With a Sweet Tooth!
We have to admit, we have a weakness for chocolate. Chocolate candy bars, chocolate cake, and our favorite sweet treat, chocolate chip cookies. They're pretty much a universal favorite and are beloved by kids and adults alike. We didn't think chocolate chip cookies could get any better until we tried double chocolate cookies, which combine chocolate cookies with chocolate chips. Wow! And then there's this version, which is not only double chocolate but uses mint chocolate chips. This is definitely something to make when you want to reward yourself, or when you want something special to impress the whole crowd.
The secret to these mouthwatering cookies is the cocoa, which really adds an intense, rich flavor to this already scrumptious cookies. They're also surprisingly easy to make and are ideal even for beginners. This is a great recipe to make with the kids, but it's also perfect for if you're new to baking and want something spectacular that's not too complicated.
To learn how to make these decadent double chocolate mint cookies at home, please continue to Page (2) for the full list of ingredients and complete cooking instructions.