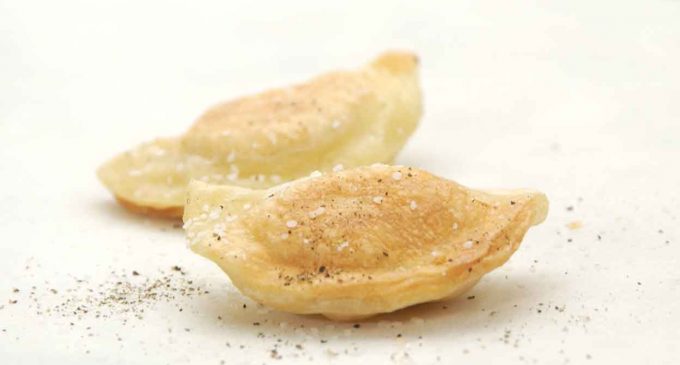 This recipe was my first attempt at making homemade pierogi. Normally I would purchase them from the freezer section which now, after tasting what they are supposed to taste like, almost seems criminal. As you will see later in this article all the best things are homemade.
Perfecting this dish does take time and you will eventually find your own rhythm and method of creation. I have found that each family does it slightly differently. Whether its a different kind of stuffing, topping or way of making the dough there is a twist to each recipe I have come across and so far they are all delicious.
A friend of mine from Poland advised that growing up you could always tell whose mother or grandmother made the pierogis by the border. Each family had a different way of sealing the dumpling and no two ways were the same. Some would simply roll the dough up, others would pinch the dough creating a sort of scalloped edging and some used a fork to press and seal. Either way what was important is on the inside and you can get just as creative there as anything else. So let's take a look at one recipe that is a good place to start.
For The Full List Of Ingredients & The Step By Step Directions To Follow Please Head On Over To The Next Page Where We Show You How To Put Everything Together…
NEXT PAGE »