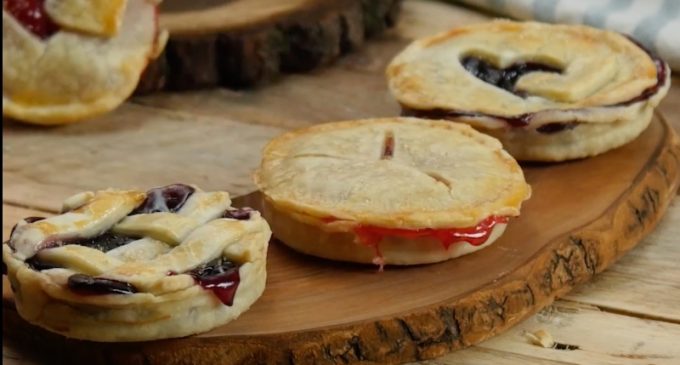 Tired of the same old thing this holiday season? We are too! That is why we did our research and found one recipe that will surprise everyone with your baking prowess!
You will be the star of the party with this super simple recipe! 
Sometimes we enjoy creating something that's complex and intricate, something that will impress our guests with how difficult and complicated it is to make. After all, what better way to challenge our culinary prowess and hone our skills? Plus, sometimes making something challenging is actually a lot of fun. However, sometimes it's the seemingly simple ideas that produce something truly original…not to mention delicious!
That's certainly the case with these enticing, mouthwatering and incredibly cute miniature pies. They may look like something you'd shell out a lot of cash for at a swanky gourmet bakery, but they're made using plain old mason jar lids as molds. That's right! Just use the lids to cut out the dough, and then make mini pies that you fill with the pie filling of your choice. We like to mix things up a bit and use two or three types of filling, for scrumptious pies that make great appetizers for both casual get-togethers and fancy parties.
To learn how to make these delectable mason jar miniature pies, please continue to Page (2) for the full list of ingredients and complete cooking instructions.
NEXT PAGE »