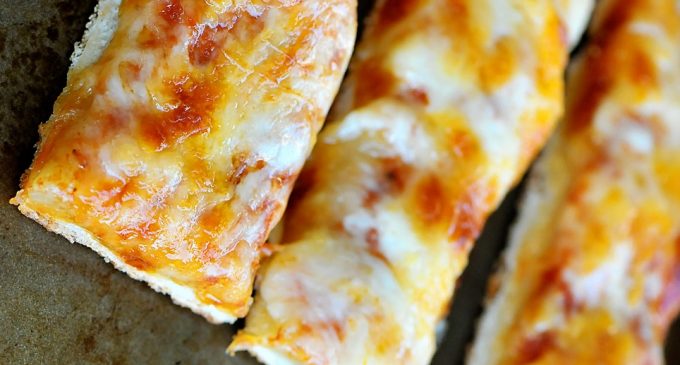 Looking for the perfect cheesy snack? Look no further than this recipe!
Forget what you know about snacks because this dish takes first place! 
Forget cooking an actual pizza and take the adventurous route in trying to cook Cheesy Garlic Pizza Sticks! No need to call Pizza Hut or Domino's for a delivery and wait for an hour for your order to arrive just to realize that they have brought you the wrong order!
Pulling off that first piece of the pizza stick oozes out the melted-golden cheese that triggers your taste buds to go insane until you pop one into your mouth. The crusty sides with the doughy texture of the bread make it extra enjoyable.
Smothered in garlicky yumminess with the combination of various cheeses will most definitely get your finger licking. Having friends over to watch the Superbowl? Having a board game night with your family? This is the perfect meal to bring the people you love together.
Think of it as an Italian fusion of delicious garlic bread with overpoweringly cheesy pizza and voila! You will have the perfect recipe! Want this Cheesy Garlic Pizza Sticks recipe?
Move to the Second Page to see how to make your lunch and dinner more marvelous!
NEXT PAGE »