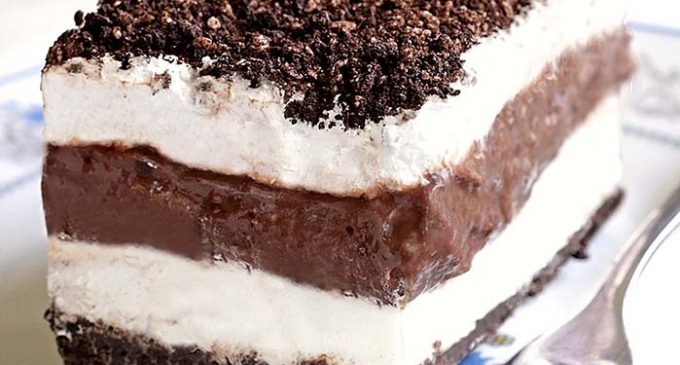 This Is the Perfect Dessert For When You Really Want to Chill Out!
Sometimes you need something monumentally special for dessert. Sure, cookies are great, and so is cake and candy bars and any other number of sweet treats, but sometimes ordinary desserts just won't do the trick. Or, maybe you have a major sweet tooth or are a chocoholic and need something a little indulgent to satisfy your cravings.
Well, then we think this no-bake chocolate Oreo lasagna is just what you need! It has layers upon layers of sweet, chocolaty deliciousness, and is made with Oreo cookies, cream cheese, Cool Whip, chocolate instant pudding, and milk. Wow! If this dessert doesn't hit the spot, nothing will! Just like a traditional lasagna, this dessert version is made with layers, in this case, an Oreo cookie crust, a cream cheese and Cool Whip layer on the bottom, followed by the pudding and then more Cool Whip and some Oreo cookie crumbs. Yum!
To learn how to make this enticing no-bake chocolate Oreo lasagna, please continue to Page (2) for the full list of ingredients and complete cooking instructions.