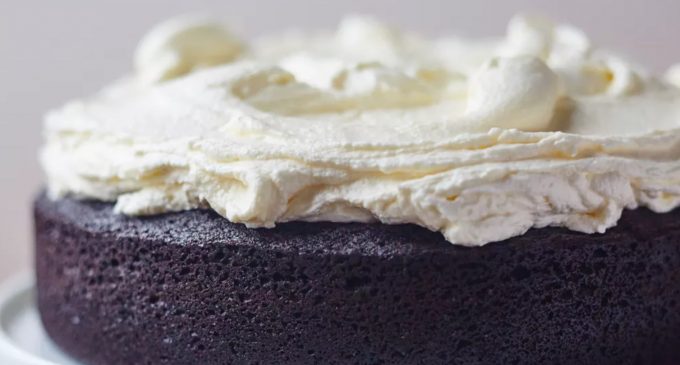 It's that time of year when people start planning their St. Patricks Day festivities. While corned beef and cabbage normally take the spotlight, this cake is set to take over the holiday.
Its appearance is beautiful in its simplicity and the flavor is moist and fudgy with a smooth texture that is out of this world fantastic. With the holiday fast approaching, we're so excited that we found this recipe.
This is no box cake mixture, it's made from scratch and the effort is well worth it!
Here are some of the ingredients you will need.
Ingredients
Cooking spray
2 sticks (1 cup) unsalted butter
1 cup Guinness stout
3/4 cup extra-dark unsweetened cocoa powder
2 large eggs
1 cup sour cream
1 tablespoon vanilla extract
2 cups all-purpose flour
1 cup granulated sugar
1 cup packed light brown sugar
1 1/2 teaspoons baking powder
3/4 teaspoon salt
So grab your pen and paper and let's find out the steps to make this amazingly delicious St. Patricks Day Treat and the homemade frosting!
NEXT PAGE >>