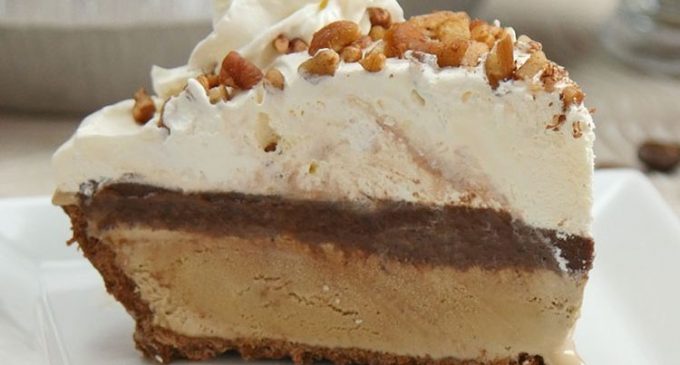 This Amazing Both Is Both Indulgent and Refreshing!
One of our favorite treats is a nice slice of pie with a scoop of cold ice cream on top, along with a piping hot cup of coffee on the side. Wow! Now that's certainly one way to indulge. We didn't think that one of our favorite guilty pleasures could get any better until we discovered a decadent dessert that combines all three of these things. This coffee ice cream pie is rich and savory but also cool and refreshing. In fact, it's the perfect summertime dessert because you don't have to heat up the kitchen to make it, and it's a delicious way to cool off on a hot summer day.
Plus, it's loaded with delicious flavor thanks to the chocolate, butter, milk, coffee ice cream, Cool Whip and pecans, all served on a rich and yummy chocolate crumb crust. If you're a chocolate you have to try this pie; there's really nothing quite like it, and we just can't get enough!
To learn how to make this mouthwatering coffee ice cream pie at home, please continue to Page (2) for the full list of ingredients and complete cooking instructions.