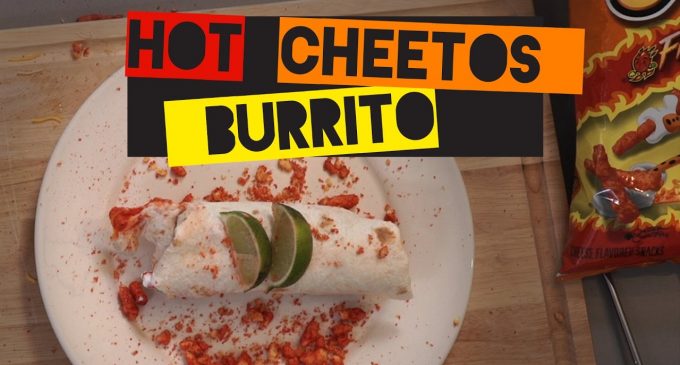 Have you ever had a hankering for some good ole fashioned comfort food but couldn't figure out what you wanted? We all have those moments where we stand in front of the pantry looking for something that just isn't there. The same old thing simply doesn't do it anymore.
 Luckily for you, we have found a great recipe that will curb all those cravings! 
This new twist on a diner classic will have you begging for more. The ingredients are simple and surprising all at the same time. One wouldn't think that they would work together but they do. In fact, this is one of the best burritos I have ever had!
So stock up on the Flaming Hot Cheetos because this is about to get good. Let's take a look at what we need to do in order to make this wonderful dish.
NEXT PAGE »