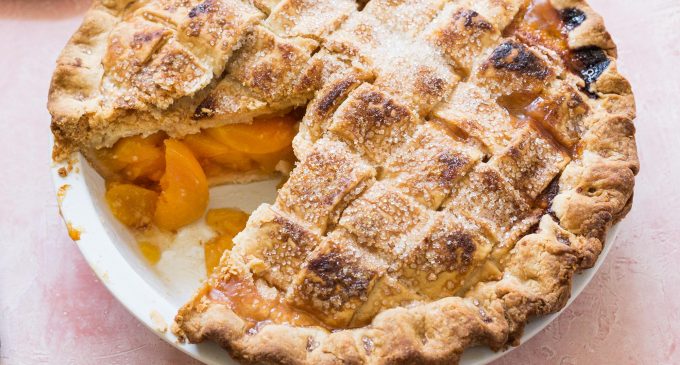 Don't Settle for a Frozen, Store-bought Pie When You Can Easily Make This Homemade Version
There's just nothing quite like making a homemade pie from scratch. Maybe it's because it reminds us of childhood and spending weekends at Grandma's house, or maybe it's because it just gives us such an amazing feeling of accomplishment. Making a homemade pie may seem a little intimidating, but we recently found a peach pie recipe that eliminates the guesswork. Even better, you can use fresh or frozen peaches for this pie, making it something you can make all year long. We really like how the peaches and cinnamon complement each other for a tart but also sweet flavor. Yum!
If you're a little apprehensive about making a pie from scratch, we have a few helpful tips. First, always work with cold ingredients, especially when it comes to the butter. Also, chilling the dough helps it maintain its shape so you have a picture-perfect pie crust every time. Also, no matter how eager you are to dive right in, let the pie cool completely before you cut it. This allows the filling to set for ultimate flavor and texture.
To learn how to make this succulent peach pie at home, please continue to Page (2) for the full list of ingredients and complete cooking instructions.